Economiser (exhaust gas water preheater)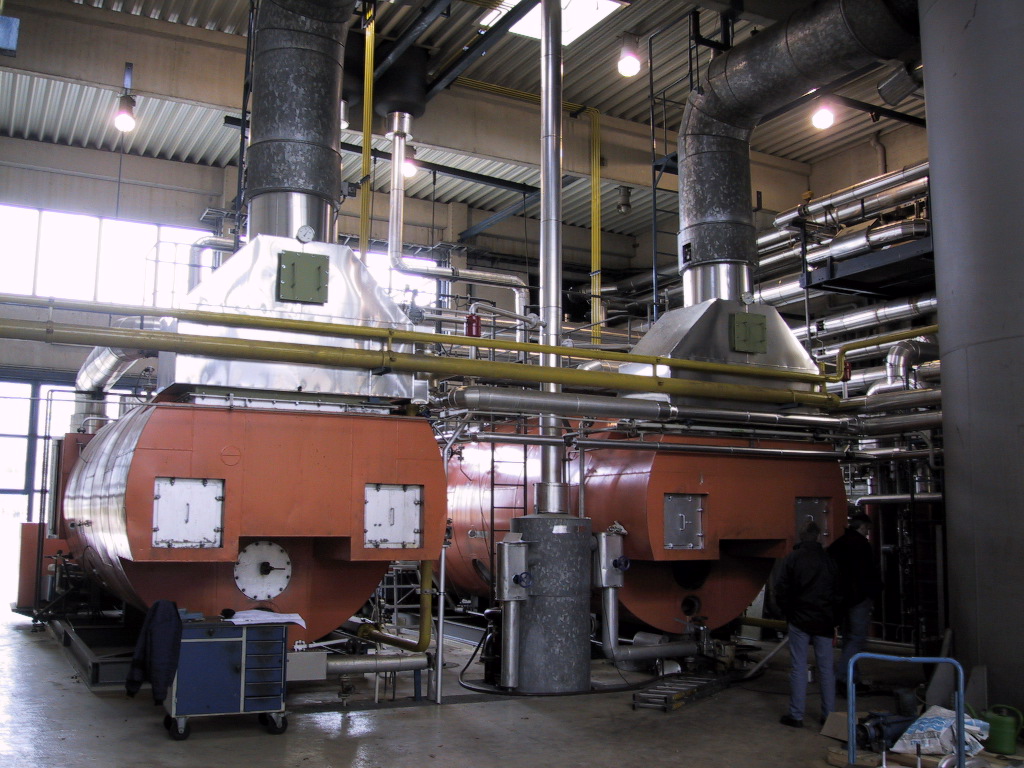 By means of heat recovery, the Economiser promotes the reduction of energy costs, an increase in efficiency, the reduction of emissions and the associated lower burden on the environment. The ecological footprint, as an indicator of sustainability, is thus increased.
Functional description exhaust gas water preheater (Economiser)
In industry, steam is often used as a heat carrier. Steam generators are heated with gas; oil or coal and the operators of boiler plants have had to calculate with increasing costs for primary energy in the last years. Political decisions and limited resources will not be able to prevent a further price increase in the future either. An additional aspect is the emission of emissions, which is more topical than ever due to the entry into force of the Paris Agreement on global climate protection.
Steam boilers without heat recovery have exhaust gas losses of 12-14 %. Flue gas/water preheaters (Economisers) utilise the residual heat in the flue gases, which for physical reasons cannot be utilised in the boiler itself, and considerably improve the energy balance of the steam generator.
Exhaust gas water preheater (Economiser) for a steam boiler 5.0 t/h, 10 bar
The exhaust gases leave the existing steam boiler (5.0 t/h, 10 bar, 180 °C saturated steam temperature) at approx. 250 °C and flow through the economiser. The boiler feed water of 103 °C is introduced into the water-side inlet header DN50 of the economiser and flows through it, in countercurrent to the flue gases, to the outlet header DN50, where the boiler feed water is heated to approx. 144 °C and the flue gases are cooled down to approx. 130 °C.
The boiler feed water preheated by the Economiser is returned to the boiler via the control group and fed back into the boiler depending on the load.
The Economiser is equipped with a safety valve DN20/32, PN16, which blows off at 10 bar in case of overpressure in the heat exchanger system. To vent and drain the Economiser, 1 connection piece with flange DN20, PN16 is attached to each of the headers. The Economiser can be bypassed on the water side after it has been emptied.
The Economiser is subjected to a design test by the test laboratory of TÜV-Nord, in accordance with the Pressure Equipment Directive 2014/68/EC, Module G and AD2000 regulations, and is accepted in the workshop after completion. The successful acceptance is proven with a certificate (certificate of conformity) and the corresponding test report.